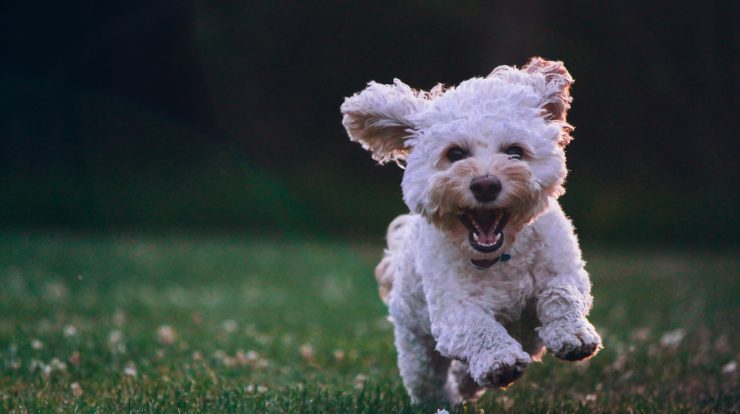 We have listed some of the most unique and unusual dog names around. Our funny list is pulled from our own imaginations, research and resources.
Our unique dog names include the most original selection online. We've thought long and hard for our own ideas and taken your suggestions to create a pretty unique list of names.
Enjoy our unusual puppy names and use them at your own risk. Your dog will love you for it.
A
Abercrombie
Aggie
Ajax
Angel
Augie
Ally
B
Banjo
Bashful
Binky
Beaner
Beasley
Berkley
Bert
Biker
Bixby
Blogger
Booger
Bristles
Bullet
Bumper
Boxer
Britches
Bronx
Buzz
Boss
Blu
Boo
Bianca Mae
Blaze
Blazer
C
Catcher
Catchup
Chili
Chloe
Chowder
Crackers
Creeper
Crumpers
Cyclops
Cinnamon
Cookie
Cupcake
Chigger
Chuckwagon
D
Deanie
Diesel
Dopple
Darcy
Demi
Dixie
E
Echo
Ebony
F
Freeway
Frisby
Frodo
Freckles
Fergie
Fancy
Flipper
G
Gilligan
Gizmo
Gopher
Gump
Ginny
H
Hank
Harley
Hero
Hershey
HotShot
Hawkeye
I
Iggie
Inky
Irish
Itsy
Infinity
J
Jasper
Jersey
Jewel
Jules
Jumper
Junior
Jasmine
Joy
Jiggers
K
Kilroy
Kane
Katie
Khaki
Kavick (means Wolf)
Kemosabi
Kia-Zulu
L
Lasso
Lugger
Libby
Lilly
M
Manny
Meatloaf
Midnight
Mister
Mojo
Mole
Moocher
Mooney
Mork
Mariya
Marcy
Mercedes
Mindy
Miranda
Mikito (means Prince)
Malika (means Princess)
Maisie
Millie
N
Nautical
Newton
Norman
Norton
Nola D
Nema
Nemo
Nosey
O
Orbit
Oster
Oopdink
P
Patches
Peeper
Percy
Polo
Punky
Piper
Pokey
Pebbles
Poochie
Pocohantas
Puddin
Q
Queenie
Queezy
R
Radar
Raja
Rancher
Regis
Rhumba
Rocket
Rolex
Rolo
Rugby
Ruggers
Ruler
Runner
Ripli
Rafe (means Angel)
Rebel
S
Scrappy
Scruffy
Shadow
Sir Pantsalot
Skipper
Snickers
Snoozer
Solo
Sparky
Stormy
Summer
Star,Sky
Scarlet
Sunny
Storm
Sneakers
Shoes
Serenity
Skyler
T
Taco
Thunder
Tobasco
Topper
T-Rex
Tricky
Trixy or Trixie
Trouble
Trudy
Truman
Trumpster
Tugger
Twiggy
Twister
Tola
Traveler
Teyla
Tasha
U
Uncle
Ulcer
Ugly Stick
V
Vamp
Vegas
Violet
W
Waggy
Weezer
Whiskers
Wilson
Winston
Wizzer
Woofer
Winter
Willow
X
Xena (Zena)
Y
Yapper
Yogi
Z
Zero
Ziggy
Zipper