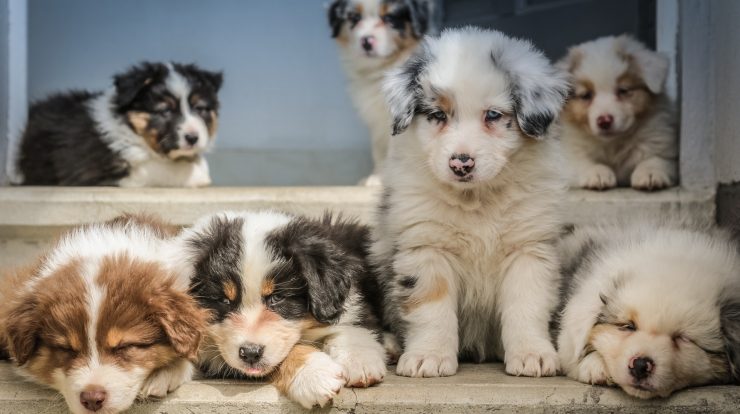 We have listed some of the wackiest and goofiest dog names around. Our funny list is pulled from our own imaginations, research and resources.
Our wacky dog names include the most original selection online. We've thought long and hard for our own ideas and taken your suggestions to create a pretty silly list of names.
Enjoy our wacky puppy names and use them at your own risk. Your dog may not appreciate your humor.
A
Abe Lincoln
Arnold Ziffle
Arf
B
Bedhead
Beer Mutt
Bopper
Bubba
Buzzard
Belch
Blinky
C
Catcher
Cheezball
Cher
Cowlick
Corn Dog
Chuckles
D
Dingleberry
Doom
Dopey
Drack
Drool
Dumbbell
Dumpy
Dynamite
Deefer
E
Eb
Egghead
F
Fat Albert
Fartsy
Flea
G
Gangster
Gargle
Gene Simmons
Godzilla
Grins
H
Hooter
Hummer
Humper
Hot Dog
I
Ipod
Iggy Poop
Imagine
J
Joker
Jellybean
Jughead
K
Klutz
Kilroy
Kitty
Klingon
Knarley Dude
L
Leather
Lightning
Looney
Lon Chaney
M
Major
Mangy
Monsoon
Mop
Motorola
Mango
Mr. Bubbles
N
Napoleon
Noodles
O
Opus
Orville
Orange
Oslo
P
Pig
Poophead
Ponder
Prunes
Q
Quizzer
Queen Dog Doo
R
Ruff
Rolly
Regis
Rudee
Roadkill
S
Scarecrow
Spitter
Stinkball
Slobbers
Snots
Speedbump
Spock
T
Toot'n Scoot
Troubles
Tuba
Tuna Fish
T-Rex
U
Ugly Mutt
Underfoot
V
Velcro
Volleyball
W
Wart
Wibby
Woof
Wiffle
Willy Nilly
Wildflower
Y
Yo-Yo
Z
Ziffer