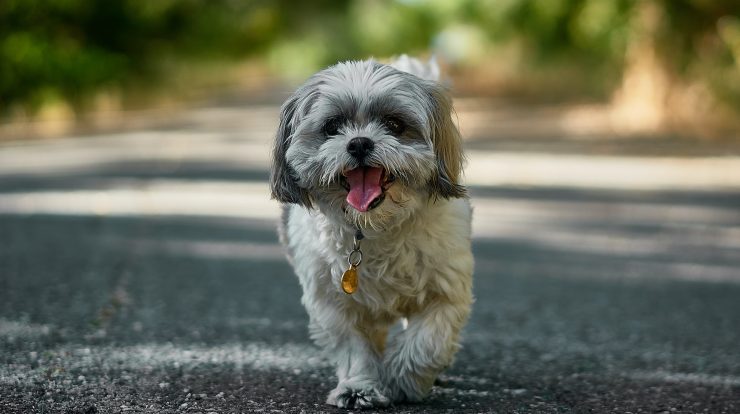 We have listed some of the coolest, and cutest female dog names around. Our list is pulled from our own imaginations and resources.
Our girl dog names include the best selection online. We do not list every name available, we choose the cutest names for your pup and don't want to overwhelm you with choices we know you won't use.
Enjoy our female puppy names and we hope you find the perfect one for your pooch.
A
Abby
Addie
Addison
Aggie
Amber
Ancho
Angel
Angie
Annie
Ansley
Asha
Aspen
Asta
Azure
B
Beauty
Babe
Belle
Brandi
Baby
Bambi
Bela
Beyla
Bindi
Blossom
Bonnie
Brandi
Buffy
Bubbles
Bingo
Boots
Bianca
Becca
Baylie
C
Chloe
Callie
Coco
Cassie
Charleigh
Cheyney
Cookie
Candy
Chelsey
Cissy
Cybil
Crystal
Cassy
Cricket
Contessa
Chia
D
Daisy
Deanie
Duchess
Dinkie
DeeDee
Dolly
Doots
E
Emma
Ellie
Edie
F
Fifi
Feather
Fluffy
Flossie
Fancy
Foxy
Fritzie
Freckles
G
Gracie
Gabby
Gia
Ginger
Gwinnie
Gypsy
Georgie
GiGi
Goldie
H
Holly
Honey
Hazel
Heidi
I
Izzie
Ivey
J
Janie
Judy
Jasie
Jacey
Jaime
Jody
Josie
Jasmine
Jorja
Jasmine
K
Katie
Kacy
Kelsey
Kinsey
L
Lizzie
Lucy
Livie
Lindy
Lady
Lassie
Lahoma
LuLu
Lonna
Leila
M
Mellie
Molly
Mattie
Moxie
Maggie
Macy
Maddy
Mandy
Meggie
Maybe
Mindy
Missy
Misty
Muffin
Mitzi
Madison
Maddie
Marissa
N
Nellie
Nattie
Nicki
Nobleen
Nikkie
Neetu
O
Odie
Olivia
P
Peaches
Polly
Pixie
Phoebe
Pansy
Pasha
Penny
Poppy
Prissie
Princess
Pebbles
Pipe
Phebe
Piper
Patty
Penny
Princess
Page
Q
Queenie
R
Ruthie
Rosie
Romy
Raven
Randi
Ruffles
Roxy
Roxanne
Ruby
Rebel
S
Sophie
Snowy
Sasha
Sugar
Stormy
Shasta
Shandy
Suzie
Shadow
Summer
Sheba
Sadie
Sammi
Sandy
Shelby
Suki
Sunday
Sunny
Sushi
Sweetie
Sneakers
Socks
Sylvia
T
Tippi
Tootsie
Tylee
Taffy
Tansy
Tawny
Teenie
Tess
Tisha
Trixie
Tinker
Taffy
Tasha
V
Vangie
Vasha
Velvet
Veronica
W
Willow
Winnie
Wendy
Whisper
Windy
Y
Yancy
Z
Zoe
Zelda
Zoey